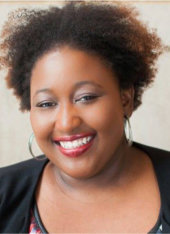 Khyla D. Craine
Assistant General Counsel, NAACP
Khyla D. Craine, attorney and activist is an Assistant General Counsel at the National Association for the Advancement of Colored People (NAACP) Headquarters. In this role, Ms. Craine helps to manage the day-to-day legal issues of the NAACP organization in addition to the NAACP's various civil rights litigation and amicus briefs on education, voting rights, environmental, and criminal justice issues. Ms. Craine has participated in events sponsored by the National Bar Association, Sigma Gamma Rho Sorority, Inc., and Howard University School of Law to speak about criminal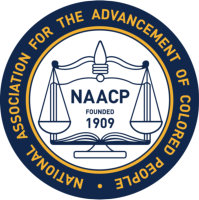 justice and voting rights issues.
The Ann Arbor, Michigan native is a graduate of Howard University School of Law and South Carolina State University. As an undergraduate student at South Carolina State, she was known for being politically and socially active and for encouraging her fellow students to be engaged citizens. After obtaining her degree in 2004, Ms. Craine worked as a registered nurse in Nashville, Tennessee for several years before stepping out to pursue her passion of social justice, full time. While at Howard Law, Ms. Craine focused on civil rights and non-profit work while interning with the U.S. Department of Justice–Civil Rights Division, the U.S. Attorney's Office for the District of Columbia, and the American Federation of Government Employees (AFGE).
Ms. Craine's activism extends through membership in Delta Sigma Theta Sorority, Inc., the American Bar Association and the National Bar Association, where she is the Chair- Elect of Young Lawyers' Division (NBA YLD). As Chair-Elect, Ms. Craine focuses on empowering young lawyers to be involved in voting rights and racial profiling issues in their local community. Recently, Ms. Craine published a law review article in the University of Baltimore Law Form on the changes in Maryland Law regarding collateral consequences within the criminal justice system. In 2014, as co-chair of the Social Activism committee of the NBA YLD, she penned two articles for The Root about the Jordan Davis murder trial. Ms. Craine strives to embody the late-Charles Hamilton Houston's social engineering principles within the 21st Century context.