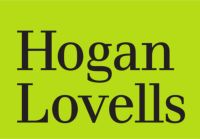 Ajay Kuntamukkala helps companies navigate complex national security laws that affect their international business activities. Whether it is advising on ever-evolving sanctions developments, nuclear trade, Unmanned Aerial Vehicles (UAVs), encryption, or the intersection of cybersecurity and export controlled data, clients look to Ajay to anticipate and resolve cutting-edge challenges.
With over fifteen years of private sector and government experience, Ajay combines legal analysis and policy advocacy to advise clients on a range of export controls, economic sanctions, and anti-boycott matters. Ajay's practice ranges from counseling clients on complying with the relevant export control and sanctions laws and regulations, designing and implementing compliance programs, obtaining government licenses and authorizations, and assisting clients with government investigations and enforcement proceedings related to trade and sanctions matters. In this regard, he represents clients before the State Department, Treasury Department, Defense Department, Commerce Department, Energy Department, Nuclear Regulatory Commission, and other agencies.
Ajay rejoined the firm after serving as Senior Advisor to the Undersecretary of Commerce for Industry and Security from 2003 to 2005. At the U.S. Department of Commerce, he counseled the undersecretary on a range of issues at the intersection of international trade and national security, including U.S. export control policy and high-technology trade. He also assisted the undersecretary with the agency's international initiatives, including coordinating U.S. government and industry efforts under the U.S.-India High Technology Cooperation Group to expand high-technology trade with India. In addition, he served as the undersecretary's appeals coordinator, presiding over informal hearings and advising the Undersecretary on the disposition of administrative appeals and enforcement proceedings.